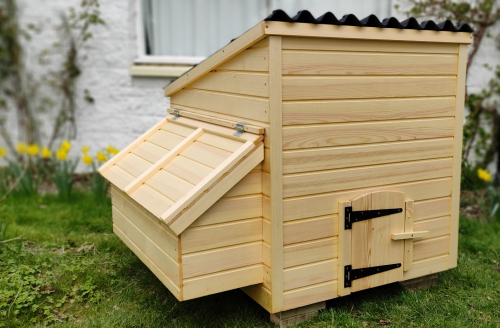 9 Bird Coop
Pent Roof Chicken Coop.
For up to 9 Hens.
Superior selected redwood timber and marine ply flooring.
Onduline Roof.
3 x Nestboxes.
3 x removable perches.
Large access door and removeable roof.
Total overall size inc. nestbox is 4ft 4" wide x 4ft deep x 4ft high.