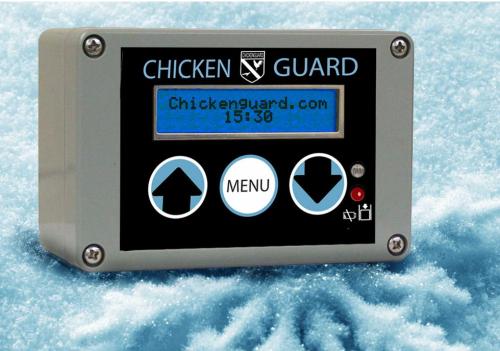 Chickenguard Extreme - 4kg Motor Auto Door Opener
ASTx Chickenguard Extreme Premium All-in-One Chicken Guard Door Opener
Newest models, with integrated timer AND light sensor. Heavy duty motor capable of lifting 4kg, Military grade wiring and electronics. Built to withstand extreme weather conditions down to -30c
Free Postage
These British made Auto poultry door openers are ideal for peace of mind if you're not able to manually open/close your hens door. Great if your away for a weekend, or just to have a lie in on a wet cold morning.
Can be set to open/close by light sensor or by the inbuilt timer....or a combination of both.
Features-
Heavy duty high power motor capable of lifting 4kg door
Integrated Light sensor AND Timer for full control
Military grade wiring and electronics.
3 year electronics warranty
Fully featured LCD screen
Manual override option
Full colour Instruction leaflet
Door Closed Indicator
Low Battery Warning
Lifts up to 4g Doors
Long Battery Life
Low maintenance
All in One Design
British Made
12cm wide x 8cm tall and 6cm deep